Okay here's the deal.
I got a new computer. The old one died. In fact, Apple was going to repair the old computer and they had trouble so they gave me a brand new machine instead. Then I transferred my data. Since the old computer would no longer boot I could not release the registration key. So under my account I requested to release the key.
No worries, I have a second. I was able to register the second. Well, then I realized part of the original issue may have been the name of my computer under the sharing preferences. So I changed it back. Then the game complained, so I attempted to release it from within the game, and then I got an error: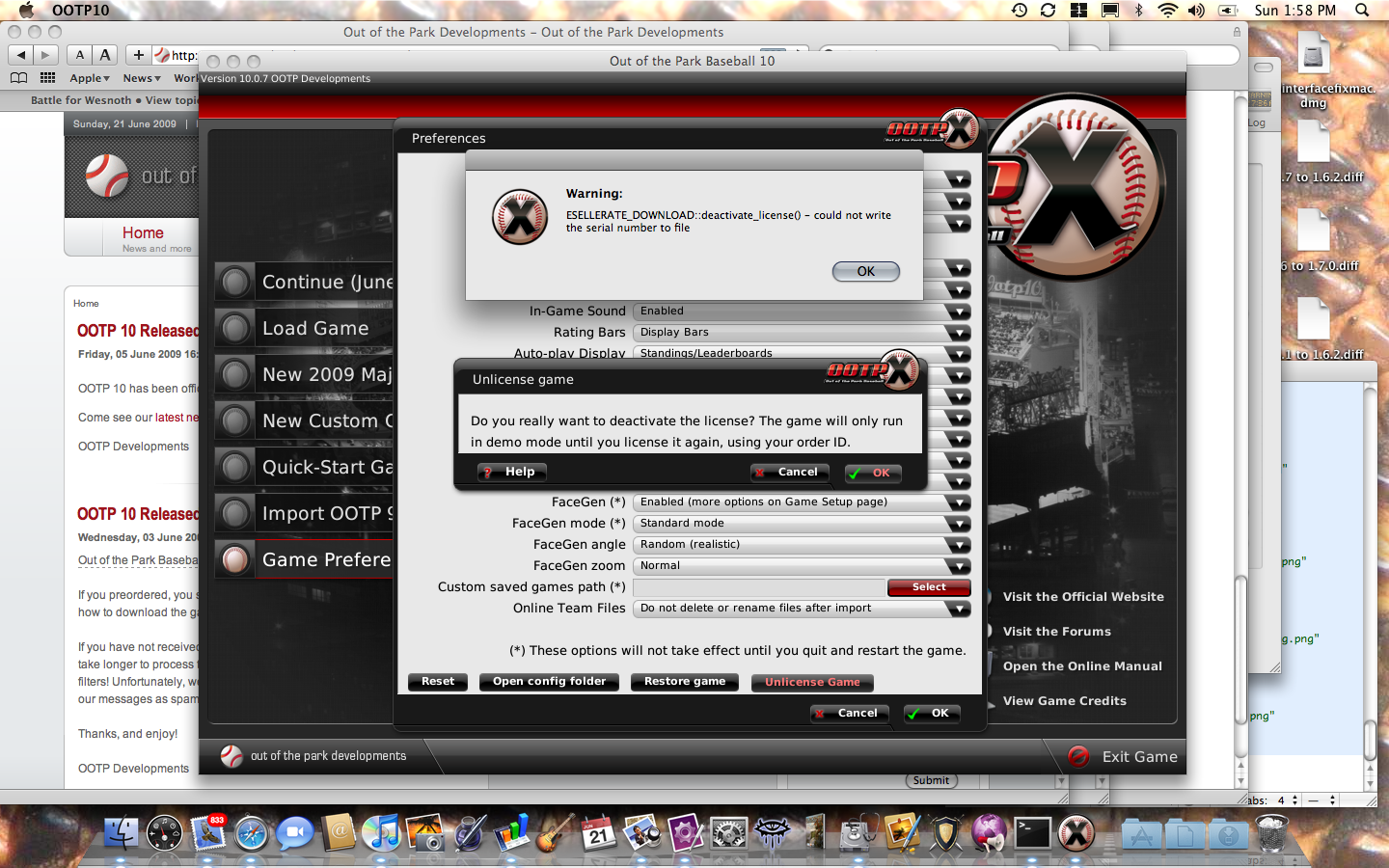 And when I click on help now, I get the very un-useful: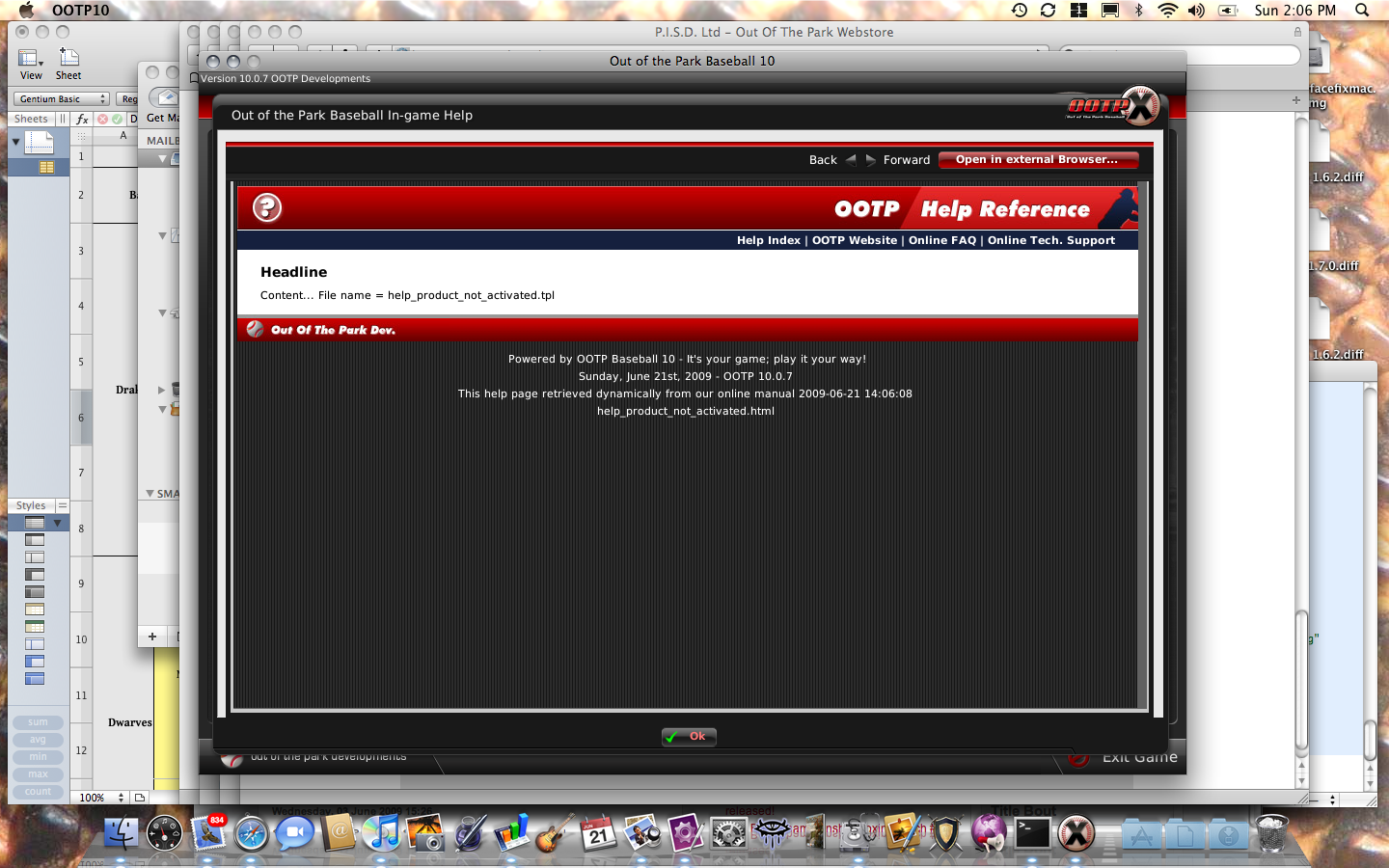 However, it appears now my second registration key, which seemed to work at first, no longer does, and now I have no registration keys that work.
Please contact me.